Tumble and spin in this strappy racerback tank
luon® fabric is breathable and has four–way stretch to move with you
Tight fit so you can focus on your moves, not your clothes
Racerback shape allows for full range of movement
Flat seamed for chafe–resistance and comfort
This product is not intended for children 3 years and under
cut, quality and materials have changed recently!
I ordered this tank less than 2 months ago in the beach blanket blue/green/white space dye, was happy with it and thought that the fit was flattering (I'm 5'3 110 lbs, with a small frame, relatively small-chested and I opt for ivivva over lululemon because the cut is usually better and lulu doesn't offer a petite line). When the black appeared back in stock last week I rushed to order it, thinking I was going to receive the same product just in a different color. Unfortunately, the neckline has changed (now cuts into my chest and looks awkward), the shelf bra has changed (to a scratchy/chafing, 1cm thin elastic band) and the back looks lopsided (as if the pattern was not properly followed). I could not be bothered with the hassle and cost of returning one tank top (nearest ivivva is 4-5 hrs away) so I'm keeping it to wear under long sleeves. I was planning to purchase this tank in white and the newest summer colors but not anymore unfortunately. Please stop making unnecessary changes to what were once great products!
May 16, 2013
Close fit is great for skating!
I loved how this tank fit my daughter for skating. It allows her to move freely without the bagginess of a regular tank. I would love to have this in white. I've checked regularly for over a month and no white.
May 1, 2013
great
My daughter uses for gymnastics. Shelf insert perfect. Shirt does not ride up. Fabric feels great.
April 28, 2013
Best Tank Ever!
I love this tank! It is perfect for dance, and for hanging around the house. There are so many lovely colours! I like having the built in bra in it, so I don't need to wear anything under it. It is very fitted, which is good, because it stays in place while I am dancing!
April 3, 2013
Best top ever!!!
I have the tumbling tank in at least 5 different colours. The fell like a second skin. All the fabrics have a different feel, though I'm not complaining because I love all the different textures! In the summer I plan on wearing them alone but in the winter I wore them underneath my long sleeve shirts and t-shirts! I wear them everywhere; to the mall, to school ,to dance, and well basically everywhere! It looks very cute under the routine jacket ii! And with the rhythmic crop ii or the straight up pant ii ! Just remember to ask someone (before you leave the house) to check to see if your tag is sticking out because that has happened to me :) ivviva please come to orchard park in kelowna b.c!!!!!
March 24, 2013
Favorite shirt!!!
I went to Ivivva to buy a leotard because i didn't want a shirt that comes up and shows my belly in gymnastics but then my mom found this tank in the bright blue/white and i loved it it fits very well and its not baggy and it doesn't come up and show you belly!!!
March 16, 2013
tumblin' tank ii
This tank is amazing! The tight fit lets you focus on what you are doing instead of your clothes. The racer back is my absolute favourite and I love that ivivva gives you such a big variety in colours. Well done ivivva!
March 15, 2013
Love love love this tanktop!!
Thanks ivivva, i've been looking for a tanktop that would function for underneath clothing, aswell as functioning for mainly sports. Fits perfectly, love how you can insert cups for extra coverage for us older girls. I wasnt sure about the length as I am 5'7 1/2 (i know, pretty tall) but the 14 fits great. Would recommend this to anyone!
March 13, 2013
Good fit, and colors, but lack of quality
I was so excited when I received this because the colors are so nice. I tried it on once and it fits great. But, after having a closer look at it, theres two spots where the threads started coming undone; one on the bottom hem and then one on the shelf bra hem. I've only tried it on once, and the tags are still on. There's also a small dot on the upper front of the tank.. not very noticable but thought I would mention it. I'm hoping this is a one time thing, because I've been happy with the rest of my purchases from ivivva.
March 9, 2013
Daughter loves them
I bought both of these for my daughter who does track. I wanted something long enough and not too baggy on her as she is very tall and very thin. These are perfect for her. I just wish there was more colours so I can by more of them as it is very hard for me to find clothes that fit my daughter.
February 6, 2013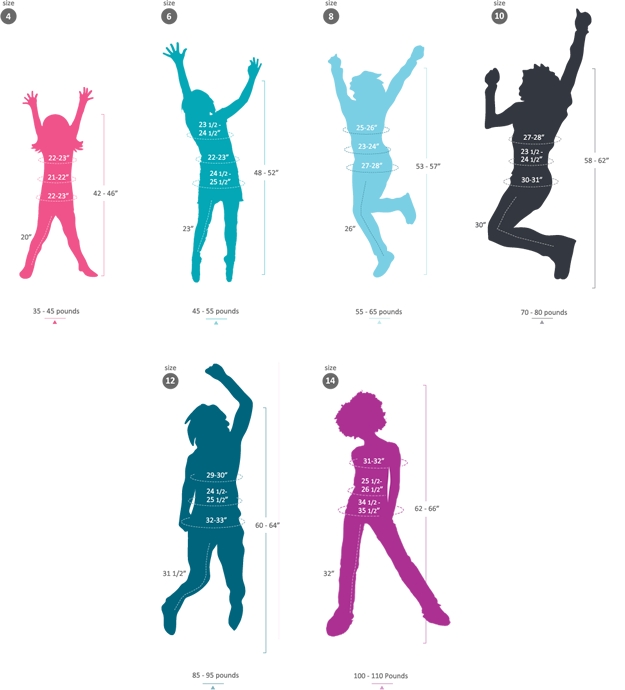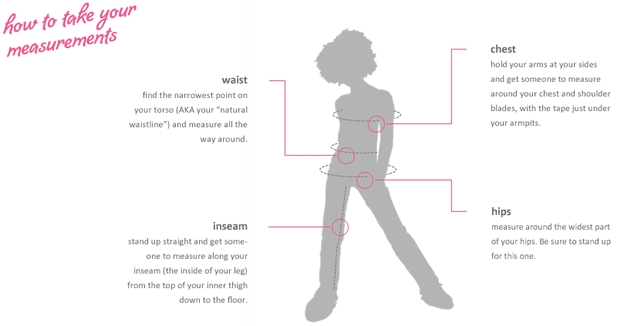 Most ivivva clothes are pre-shrunk to ensure a quality first time fit. Please don't buy a size that's too big assuming it will shrink to fit, because it won't, and baggy clothes are so over.
Depending on your height, pants may need to be hemmed. Be sure to wear the shoes you'd normally wear when getting your pants hemmed. Hem the pants at least to the bottom of the heel. A lot of girls actually prefer their pants to be hemmed a bit longer for a more comfortable relaxed style.
Make sure your pants, leotards or tights are snug, but not too tight. ivivva clothes should fit you like a comfortable second skin. If they are too big for you, they can slip or hang loose, especially when you're dancing, flipping, running, jumping, skating or doing your thing.