Be ready for any drill in this sport top
Gymtastic fabric has four-way stretch and helps reduce foam from sticking to your garment
Snug fit, so that you can move freely
Racerback offers comfort and coverage
COOLMAX® lining wicks away moisture, while offering coverage
When washing, avoid towels to reduce pilling. Fabric softeners clog the wicking ability of Gymtastic
This product is not intended for children 3 years and under
Great product!
I love this sports bra! I have several Lulu bras that I absolutely love, but lets face it, they're not cheap. I was under the impression that these came with the little pads in them, but mine didn't . I'm 31 years old, 5'4" and about 100 lbs, I wear a 32b regular bra and bought a size 14 in this (normally wear a lulu 2 ) I think I should have gone for the size 12, but that's my own fault. I take several dance and fitness classes, and am training for my Zumba instructor certification so I often peel down to just a sports bra and I love the colours that are offered. I like that the straps stay in place and don't dig in when I move around. I will be buying more for sure!
January 28, 2013
Awesome!
Love this so much! I like the fact padding can be inserted to prevent show through. Its very soft but a teeny bit on the heavy side with thicker fabric. The racerback stays in place and the straps aren't so ridiculously fat that they show through or dig in. They are nice and not to flat either that they are fragile. Perfect to handle a little roughness but not to stiff (still is a bit heavy, not too bad)
January 23, 2013
Love this
I bought this in the summer time, but it looks and feels as though i bought it yesterday! I love the colour, the style, and the comfort! I would strongly recommend this!
December 17, 2012
Best Sport Top Ever!!!!!
This is the best sport top I have tried. It fits snug, which is great for figure skating and dancing. Super comfy and the straps are great. For skaters, I like to wear this under the warmer long sleeve tee. If you are super active, I recommend this for you.
October 10, 2012
Awesome Sport Top!
I love this sport top so much! I really like that it's a razor back so I have a variety. The fabric is very smooth. The pattern is really cool and looks nice under solid coloured shirts. I wear this for dance as a crop top, and under body suites also for dance, and and just as an everyday bra. It gives lots of support, and I can insert cups into it for more support. I totally recommend this to everyone!
October 7, 2012
Amazing!
I do track and field, and all the sports bras I've tried before have a large chest area, and gape. This bra has the amount of support I need, and it never shrinks or discolours! Thanks Ivivva!
September 29, 2012
need more size 10
i have been waiting for ever for a size 10 in this product. please ivivva make more
April 22, 2012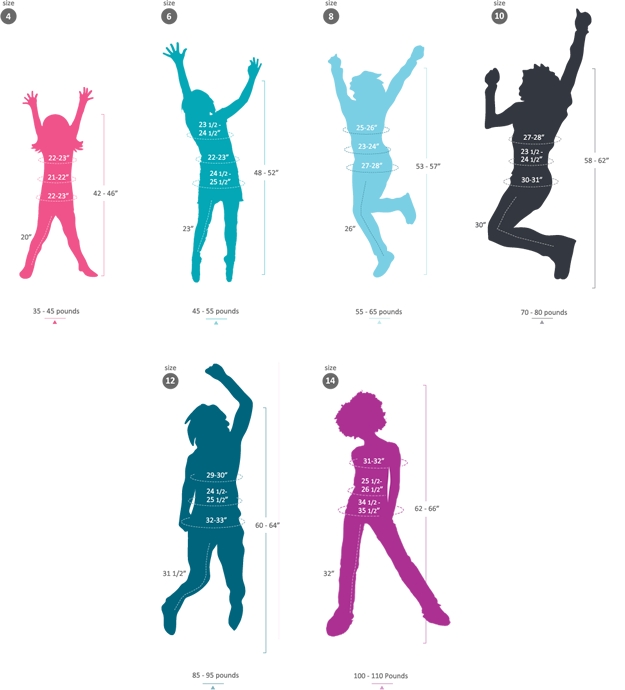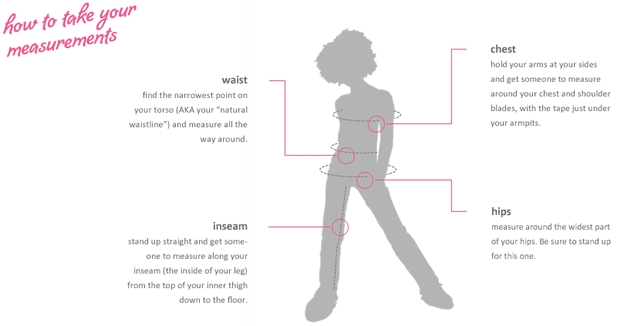 Most ivivva clothes are pre-shrunk to ensure a quality first time fit. Please don't buy a size that's too big assuming it will shrink to fit, because it won't, and baggy clothes are so over.
Depending on your height, pants may need to be hemmed. Be sure to wear the shoes you'd normally wear when getting your pants hemmed. Hem the pants at least to the bottom of the heel. A lot of girls actually prefer their pants to be hemmed a bit longer for a more comfortable relaxed style.
Make sure your pants, leotards or tights are snug, but not too tight. ivivva clothes should fit you like a comfortable second skin. If they are too big for you, they can slip or hang loose, especially when you're dancing, flipping, running, jumping, skating or doing your thing.